religion is dangerous
August 24, 2012 | 57 Comments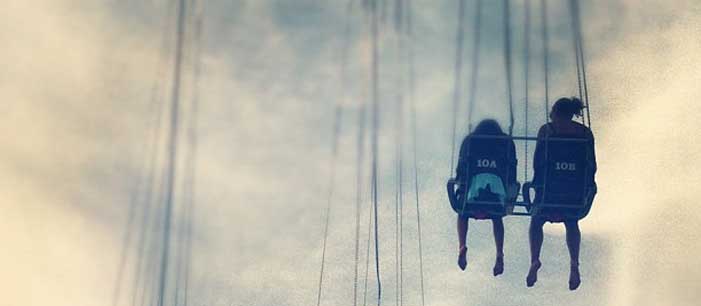 My lovely, smart, articulate friend, Angela, commented on my last post, wrestling with smug. Her response helped me focus my lens a bit.
i think sentences like, " I wonder if you know or care what you believe is damaging?" definitely sound like participation in the "i'm right, you're wrong" discussion. i don't know. i think there is a time to just full on, respectfully argue with each other, and i'm alright with that. especially when people are being hurt by powerful groups, but it is the oversimplification of a complicated faith journey in phrases like "christians believe they are living the way the truth the life" that are maybe not very helpful to this discussion.

i don't believe that, and i am a christian, so it's frustrating to be reduced like that – especially when i know we share some friends with complicated, crazy faith journeys that are waaaaay beyond that definition. but language is weird and it fails us in all sorts of stupid ways – if there is anything i learned in doing an MFA it's that most people don't get what i'm trying to say. and i know you're awesome and i like that you're trying to work through these things that i'm working through too.

so. there. i guess that's a start to talking about it with this faith friend, right?
She won my heart by not using caps. I was a no-capper until people kept bugging me. I'm so weak. STAY STRONG, ANGELA.
She said some hard stuff without making me feel like a lousy human being.
This smug feeling I wrestle with, it's ugly and I'm not proud of it. But it's in me and I want to talk about it. Work through it openly. It's not a constant; I don't cloak myself in smug. It periodically lands on my shoulder, without permission, at the likes of  Mitt Romney and Kirk Cameron. Blogs full of Christians high-fiving one another in the comments because they know better. Smug perches when a loved one survives something horrible and Facebook friends gather to say "God is good," forgetting the ones who didn't survive. What can the forgotten families say about God?
Maybe what I feel isn't smug. Maybe it's hurt. Maybe it's anger.
My faith friends are not small-minded thinkers. They believe in gay rights. They question the existence of hell. They're not weird about relationships, kids, and sex outside of marriage. They ooze love and generosity. They don't make me feel like an outsider (I do that all on my own) and they don't do a million other things that made me mental as a Christian and continue to push my buttons from this side.
So when I wonder if you know or care what you believe is damaging and when I talk about feeling evolved, I'm talking about the harmful thinking of the narrow-minded. I'm talking about how embracing religion provides a podium for those people. Romney, Cameron, Bush… those dudes make me feel evolved. Anti-gay marriage campaigns and pro-life rallies make me feel evolved.
Making kids sign documents saying they'll save themselves for marriage with a "purity ring" as a reminder of their covenant with god makes me feel evolved. Facebook conversations about the power of Jesus in light of that one survivor of the million car pile-up make me feel evolved. Parents who ex-communicate their children over sexual-orientation and religion make me feel evolved. Pats on the head followed by "trust Jesus," make me feel evolved. Impatient. Sad. Dumbfounded. How can this be happening in 2012? At all? Ever?
"The president of the United States has claimed, on more than one occasion, to be in dialogue with God. If he said that he was talking to God through his hairdryer, this would precipitate a national emergency. I fail to see how the addition of a hairdryer makes the claim more ridiculous or offensive." Letters to a Christian Nation by Sam Harris
The actions of Romney and Cameron make me feel evolved, but I believe religion provides a context for hate, violence, and intolerance that we don't acknowledge. I believe religion is harmful and I believe god is a lie. It's nervy to make up your own version of god. Dangerous. Deadly.
 "It is terrible that we all die and lose everything we love; it is doubly terrible that so many human beings suffer needlessly while alive. That so much of this suffering can be directly attributed to religion—to religious hatreds, religious wars, religious delusions and religious diversions of scarce resources—is what makes atheism a moral and intellectual necessity." Letters to a Christian Nation by Sam Harris
The part where I reduce Christians to arrogantly believing they are living "the way the truth and the life," seems hostile, I get that. I said it because, as a Christian, it's what I was taught, it's what I believed, and it was how I lived. At least up until my last couple of years as a believer. I agree this is likely not the truth for the friends Angela and I share, but it's a tough one for me to shake as one of the main tenants of Christianity.
I had to ask myself at the end, "If I don't believe Christ is THE answer, am I a Christian?" I discovered I didn't, and so what business did I have calling myself a Christian? If you believe Buddha or Allah or Joseph Smith or whomever is also a way to whatever higher power exists: dude–how are you a Christian? One of the ten commandments is "Never have any other god." (Ex. 20:3 God's Word Translation)
If you believe there are other ways and still identify as a Christian, then you're just making shit up — and this is where we get into dangerous territory, because you're cherry-picking based on your comfort level with different parts of the bible. It makes no sense to me. I mean, in a way it makes TOTAL sense to me because I participated in it for the last six years of my own faith journey, but looking back, it's CRAZYMAKING.
Faith journeys are absolutely complicated. Part of the reason they are so complicated is because we're busy clinging to something with a little mix of this, a pinch less of that, and a twist of something tastier so we can sleep at night. So we can tell ourselves that what we believe isn't what they believe and therefore not harmful. And what you're left with is something made up. A customized faith that makes you feel good.
I left because I stopped understanding. I stopped trying to understand, because I don't think I ever really did. I'm working hard to be thoughtful in my attempt to share what leaving is like. It's fucking terrifying to talk about, but I feel it's important. Thanks, Angela, for being one of my faith friends brave enough to engage with me.
I'm not interested in getting in your face about what you believe, but if you ask me to talk about it, I'm going to tell you I believe religion is dangerous and provides a cocoon for people like Romney and Cameron to spread hate.
If you're reading this, I love you. If you're not reading this, I love you. I'm so full of love for people and their stories, sometimes I fight the urge to hug strangers and shout affirmations in crowded places. I care how you live and I care about your story and I care that you know you're loved and belong. Because that's all I want for my little heart, too.
"Religious moderation is the direct result of taking scripture less and less seriously. So why not take it less seriously still? Why not admit the the Bible is merely a collection of imperfect books written by highly fallible human beings." Letters to a Christian Nation by Sam Harris
Other loveable posts: