feeling stuck in depression
October 6, 2012 | 58 Comments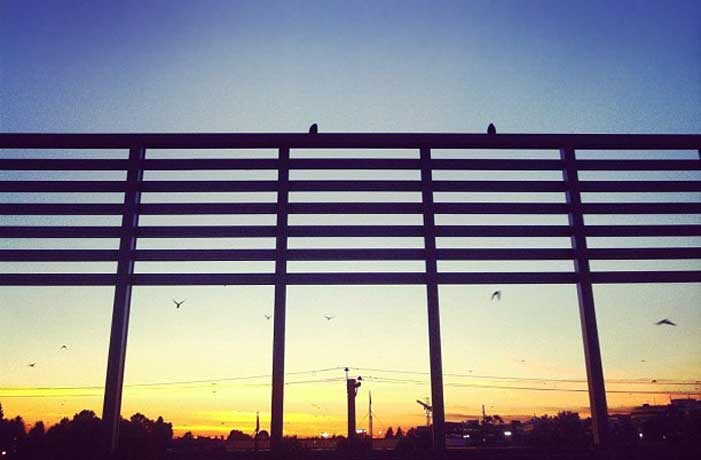 I'm stuck. Being stuck is making me feel stuck, which is sticking me.
I'm drained of energy to participate in anything that interests or excites me. I started the school year waking up at 5am with no real focus for how I want to spend those early hours and ended up wasting them, rushing to eat, wash, dress and leave for work as if I'd overslept. I've since started oversleeping. I fuddle through my day and arrive home from work in a zombie state. (Steve really likes Zombies, so this works in my favour.)
I don't remember how people work fulltime and still manage to write, keep the toilet vomit-ready, patiently and attentively help with homework, grocery shop, meal plan, submit medical receipts, transfer pensions, make and maintain friendships, be a present partner, eat well, and exercise often (or at all).
My instagram, facebook and twitter feeds are full of people managing. Flourishing. Four months ago I was one of them.
What changed?
I've added writing, eating well and exercise to my wish lists? Those are awesome time-suckers. I'm still writing, but I've stopped exercising and anxiety clouds have formed around writing. When two days pass and I've nothing new to show, failure scratches at my scalp. Whispers, why bother, dummy?
I stopped taking my antidepressants mid-July and had good intentions to resume with the start of school. I got busy feeling sorry for myself and it never happened.
Yes, I know. I am unable to explain why. I took one of my last four pills this morning and it's on my radar to get more this weekend.
So, I guess I'm depressed. Again. My stuck is fully self-inflicted. Knowing this has me reflexively pulling in more handfulls of sand, dirt and shame to bury myself more.
I biked to school three times a week in my first two weeks. I avoid looking at my bike these days as I pass it on my way to the car. Steve filling up my tires after using that as excuse brought on shallow breathing.
I've been prostrate on the couch this sunny, fall day, thinking if I go for a walk I'll feel better. Instead of moving I made lists of the ways I've failed my body and life.
The only thing I've managed to do since school started is stick with gluten free.
We're talking about going out for supper tonight and we've booked a hotel in Seattle tomorrow and I'm wondering how I'm supposed to fucking get dressed, make my hair cooperate and care. I feel lumpy and uninteresting. Being part of this world is too hard today and possibly tomorrow, so wake me up when the antidepressants have kicked back in and I've got an exercise schedule going and I don't hate the way I breathe.
Time-management skills is going on my Amazon Christmas wish list.
Other loveable posts: