instagram killed santa
December 10, 2012 | 72 Comments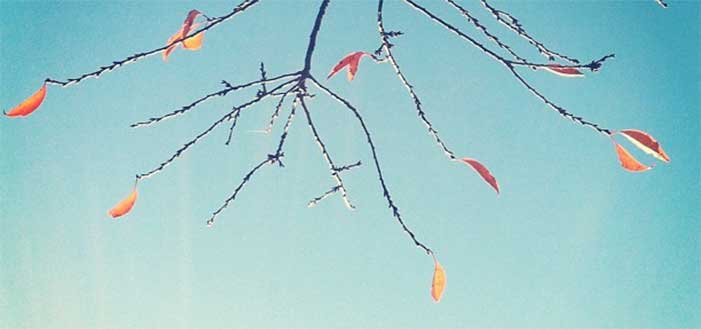 Santa didn't come up when Steve and I settled on not spanking, breast feeding and disposable diapers. We implemented Santa along with bedtime stories, hygiene and manners—with certainty.
Christmas day 2010, a friend linked to an article called "Here's Why You Shouldn't Lie to Your Kids About Santa." I sat on my in-law's couch, still in my pyjamas, reading from the computer in my lap. I reached the end and felt sick. Why didn't this come up during that stupid week of pre-marital counselling in 1998?
We wasted time on chore division and skipped fraudulent parenting? I wanted my money back. I called Steve away from peeling his mandarin orange and forced him to read the article while I bit my nails and tried to tune out the Christmas muzak. When Steve finished reading, he put the computer back in my lap and shrugged in my direction.
"You don't think we've irreversibly damaged her?" I accused, sure it was his fault.
"You're okay. I'm okay. She'll be okay, too." He said.
And that was it: we continued with the Santa Dance.
Until last Wednesday.
Emma arrived home from school and, after sharing cuddles and details about our day, she disappeared to her room. I knew she was doing her weekly scroll through Instagram, because my phone repeatedly lit up with the same notification: "emmakfisher liked your photo."
About five likes in she came down the stairs with purpose. I figured she was especially snacky.
"Well, I guess I know the Tooth Fairy is a lie!" she shoved her iPod too close to my face.
"Er… why do you say that?"
"T just posted a picture of H's tooth saying she was going to write a note from the Tooth Fairy."
Shit. Who could have foreseen this particular side effect of social media? Damn you, Instagram!
"That picture is actually a couple of weeks old, Emma."
"Mom! The Tooth Fairy isn't real, is she?"
The gig was up. She was a balloon with a slow leak as I came clean. I couldn't offer a good reason for our ten-year lie. Our parents did it to us?
"But, what about that note she left the time her banker broke his leg?"
"I wrote that note, Em. Dad and I forgot to put the money under your pillow that night. The note explained away our absentmindedness." Further invested you in the magic. Had us simultaneously feeling damnable and clever. Prolonged the inevitable.
Parents tell their kids the Santa lie because it's a form of entertainment. They like to watch kids helplessly believe something they know isn't true. At the end of the day, it's a cruel prank.
Our conversation ended with my sheepish apologies and hugs. Emma seemed mostly recovered when she returned to her room. I spent the following 38 seconds relived she hadn't thought to ask about Santa. Especially since Steve's over-night business trip left me handling the Big Bust solo.
Then I heard her feet on the stairs again and my heart died.
"I assume this means the same for Santa, Mama?" Her voice was small.
"Oh, Emmie. I'm so sorry. Yes."
I decided to read her The Truth About Santa. We held each other and cried as we closed a chapter of her life that will never come again. It surprised me how sad it felt to turn that page. I'm not the most sentimental person, but this felt like a big deal. The truth has been niggling at Emma for a while, but she's done everything in her power to hold on.
I discovered the truth about Santa the year he had the same wrapping paper as Mom. I've been careful to pay attention to that detail with Emma's gifts. Last year she accidentally saw the paper designated for Santa, so I made Steve go out and buy a new roll on Christmas Eve. A week after Christmas, Emma was quizzing me about the whole thing, and I was sure she knew. The truth punched her in the head and she found a barely-plausible way to ignore it. She wanted to believe. Desperately.
Santa is bigger than any person, and his work has gone on longer than any of us have lived. What he does is simple, but it is powerful. He teaches children how to have belief in something they can't see or touch. It's a big job, and it's an important one. Throughout your life, you will need this capacity to believe: in yourself, in your friends, in your talents and in your family. You'll also need to believe in things you can't measure or even hold in your hand. Here, I am talking about love, that great power that will light your life from the inside out, even during its darkest, coldest moments.
If I could go back and do it all over, I honestly can't tell you if I'd choose Santaless child rearing or not. It will be interesting to see what Emma does if she has kids. She wrote to me the night Santa died in the journal we pass back and forth.
Dec52012 [sic]

Dear Mom,

I'm a bit confused, if parents are trying to get their kids in the habit of telling the truth then why do you ly [sic] about Santa THE EASTER BUNNY (That's right THE EASTER BUNNY!) Why?!?

xoxo Your (smart) Emma
Oh yeah, the Easter Bunny. Dammit.
---
Please join the Truthfully Facebook page. I'm funny there. 
Linking up with Yeah Write for the final moderated grid of 2012. There are some great read you should check out. 
Other loveable posts: