FYI: (if you're a teenage girl being slut-shamed by Mrs. Hall)
September 5, 2013 | 92 Comments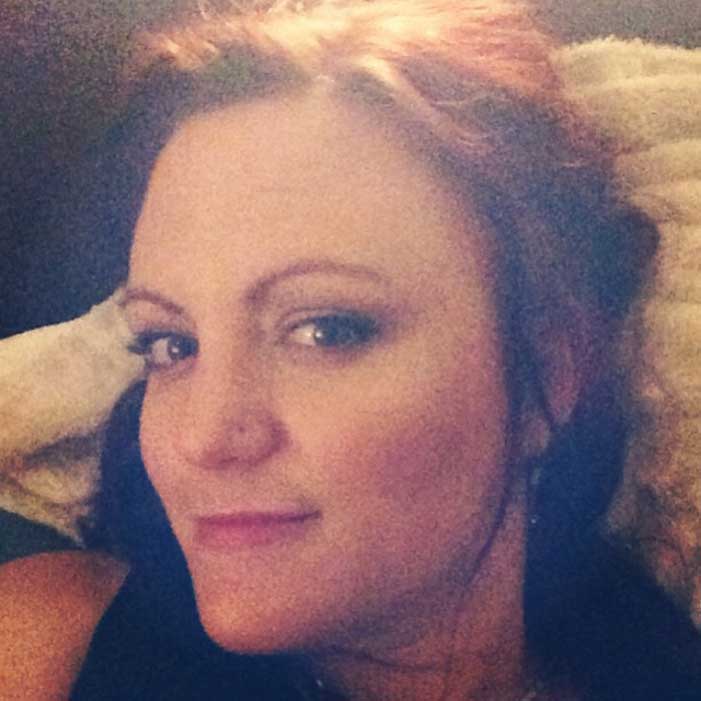 I broke the cardinal rule and read the comments. This is how I know your teachers and moms in favour of Mrs. Hall's letter are making it part of family discussions and lessons on digital citizenship.
I could cry knowing this.
It's not your job to cover up and stop men from objectifying you. It is not a man's right to be pleased by you. And Mrs. Hall needs to consider having some very different conversations with her sons.
Listen! All that essay does is feed female body shame. And you m'lady have zero to be ashamed of. Even if you're one of the girls in a towel or (gasp) not wearing a bra. I promise you—you've done nothing wrong. You've done what society has groomed you to do. Or, even better, what you want to do.
Hopefully you're talking about this stuff with your parents and checking in about the kinds of pictures you're posting. The internet is full of fantastic people, but it's also riddled with creeps. You won't always have control over who sees what you choose to share. So be mindful of that. But don't be ashamed of your desire to feel pretty.
Your whole life you'll be indirectly (and sometimes not-so-indirectly) taught that the most important thing you can be is pretty. The most important thing you can do is please men. You will get this message from TV shows, movies, song lyrics, commercials, your uncle Bob and sometimes your parents. Parents grew up on earth which resulted in internalized sexist beliefs. Even if we fight it, we are all, to some degree, brainwashed by the beauty myth (that to be beautiful and have worth we must look and act a certain way).
My own mother used to tell me I didn't look as pretty when I wore my hair up and suggested I try makeup in the years I went without. And I've talked to my daughter about her appearance in ways I'm not proud of, motivated by the desire for her to be attractive. Because being attractive equals success, right? No! But that's the default belief we must to work so hard fight.
The media has great interest in making sure we all buy into the beauty myth. It keeps us throwing our money at magazines, face creams, diet programs, hair removal products and salon visits. It keeps us believing that we are not and never will be enough.
Instead of writing a letter to you, Mrs. Hall could talk to her boys about their very natural sexual desires and how women's bodies may or may not make them feel. She could urge her sons to see women as people and not objects, and to treat women with respect. She could explore the ways our world will groom them to believe that they deserve more as men, that worthwhile women are pure and modest, that women who dress in revealing clothing/flirt/have sex are slutty and block-worthy.
You can bet your braless boobies Mrs. Hall has not escaped the desire to be beautiful. She has well-manicured hair, pierced ears and painted eyelashes. She has no business shaming you for feeling the same pressures.
What if Mrs. Hall instead taught her boys what it's like to grow up female and bombarded with these toxic messages? Imagine the potential for compassion and understanding to take root in her sons' hearts and minds! Imagine how empowered they would be to effect change in their corner of the world! Imagine how motivated they might be to respect women, to be allies, and to demand equality!
Instead, Mrs. Hall wastes energy and precious formative years teaching her boys that it's the responsibility of young women they encounter to not sexually stimulate her sons. She is teaching them they have no agency over their sexual desires and that their only recourse is to be shielded from female skin. She is teaching her sons to alienate girls with normal desires and to join in on slut-shaming. Hellooo rape-culture!
Ladies, if you look at my Instagram feed, you'll find oodles of similar selfies. Like you, I try to prove to myself and the world that I'm pretty enough, skinny enough, smooth enough, modestly-sexy enough to belong and be successful. I have also bought into the message that my success is directly tied to my appearance. It's normal! Almost inescapable! Maybe completely inescapable?
You and I? We have worth because we breathe. We have worth because we are human and take up space and have much to offer, the least of which being our appearance.
No matter how hard we work to dismantle the beauty myth, we likely won't ever completely relax. And the moment we do, someone will look us up and down, pause at our choice in comfy shoes/unplucked brows/flawed skin just long enough to remind us of expected norms.
So don't feel bad about your devotion to beauty, friend—be aware of it. Be aware of its presence and and power. Be aware that when you give way to the pressures of trying to become the perfect woman, you have no less worth. You don't need to "RUN to your accounts and take down anything that makes it easy for your male friends to imagine you naked in your bedroom."
There will be days that you feel stronger. And then, on those days—fuck the pressure. Spit in the face of patriarchy! Let your moustache grow, post that picture showcasing your double chin and your relaxed gut, use the Instagram filter that doesn't hide your pock-marked skin, and wear those comfy shoes. On the days you feel strong enough, reflect on the value you've been taught to place on being beautiful. Reflect on the power you give that ideal. And on those days, give beauty a little less power.
Maybe by the time you're 38 like me, the muscles you use to fight sexism and the beauty myth will be so defined you'll no longer post sultry selfies because you need to. You'll post those bad boys because you fucking want to.
And because we booted Mrs. Hall off our self-love island that day she tried to make us feel like dirty sluts.
---
Please follow Truthfully on Facebook.
Other loveable posts: